11 December, 2017
Braised Steak and Onion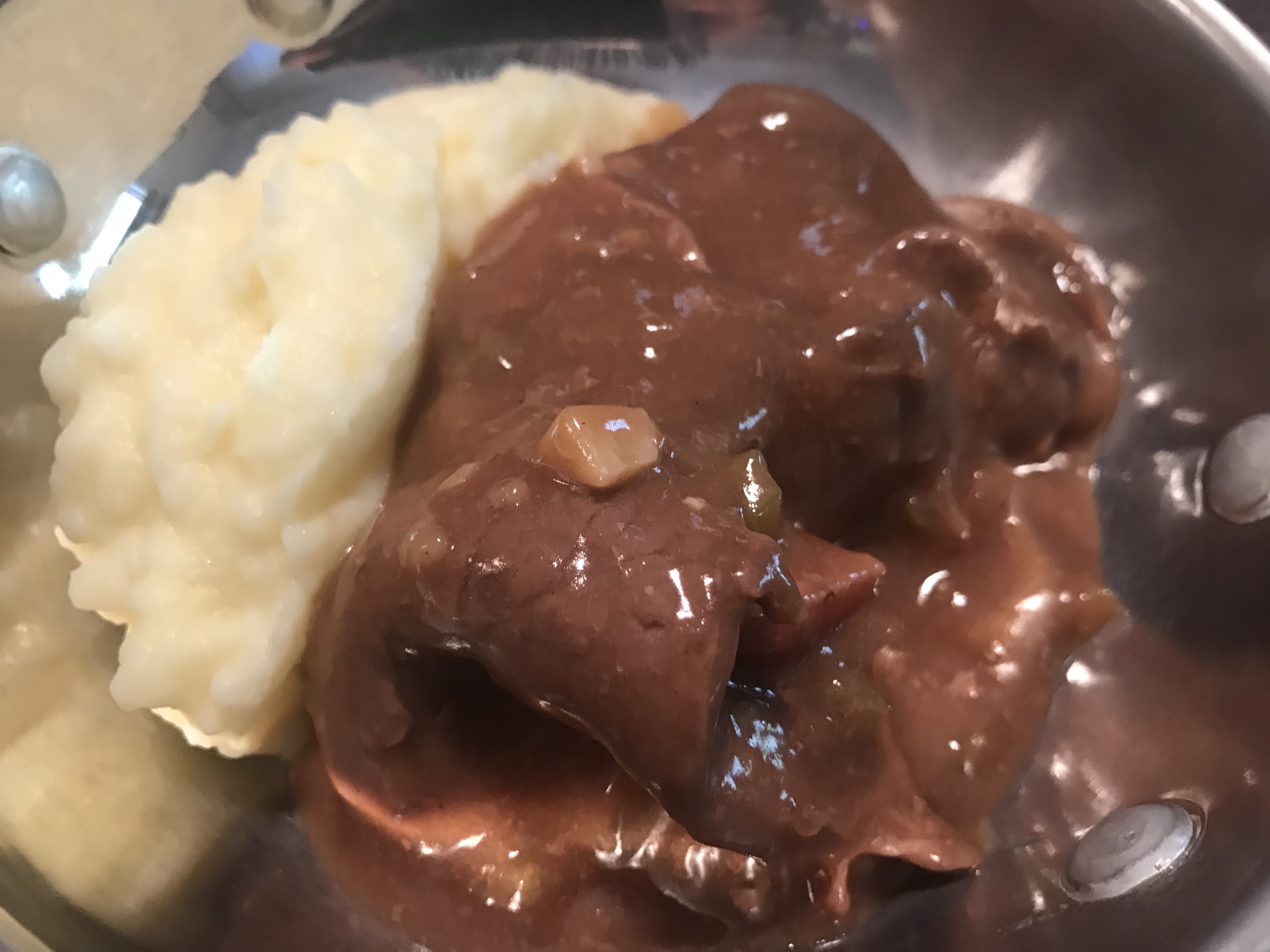 Posted in :
#healthymumma
,
Beef
,
C4K Bariatric Kitchen
,
Main Meal
on
by :
C4Kkitchen
Tags:
#c4kgoesbariatric
Braised Steak and Onion
Serves: 4 standard portions or 12 Bariatric portions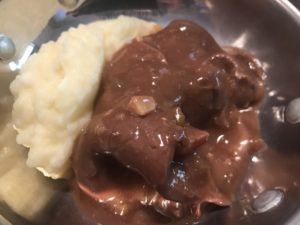 Ingredients:
500g thinly sliced steak
1 celery stalk, finely diced
1 large onion, diced
2 rasher bacon, diced
3 garlic cloves, finely diced
1 & 1/2 tablespoons butter
1 & 1/2 tablespoons plain flour
1 & 1/2 cup beef stock
1 tablespoon Worcestershire sauce
1 teaspoon Dijon mustard
Method:
Sauté the onion, celery, garlic and bacon for 2-3 minutes until the onion has softened
Add in the steak and cook for 30-60 seconds each side until browned
Add the butter and plain flour to the frying pan and mix until the butter has melted a thick paste forms over all the contents of the pan
Add in the mustard, Worcestershire sauce and stock stirring for a couple minutes until it thickens
Simmer for 15-20 minutes, stirring regularly
Nutritional Value per Bariatric portion:
Calories: 126
Total fat: 7.4g
Total carbs: 2.7g
Sugars: 0.2g
Protein: 11.8g
Recipe Notes:
Store covered in the fridge for a maximum of 3 days
This recipe is freezer friendly
Picture uses beef schnitzel steak
Left overs make delicious pie or wonton pie filling.
Disclaimer: C4K Kitchen does not hold any responsibility for the consumer using this recipe including the storage guidelines and time frames recommended in the recipe notes. The consumer holds all responsibilities to ensure that food hygiene and safety standards are adhered to.