10 March, 2018
Brown Rice Salad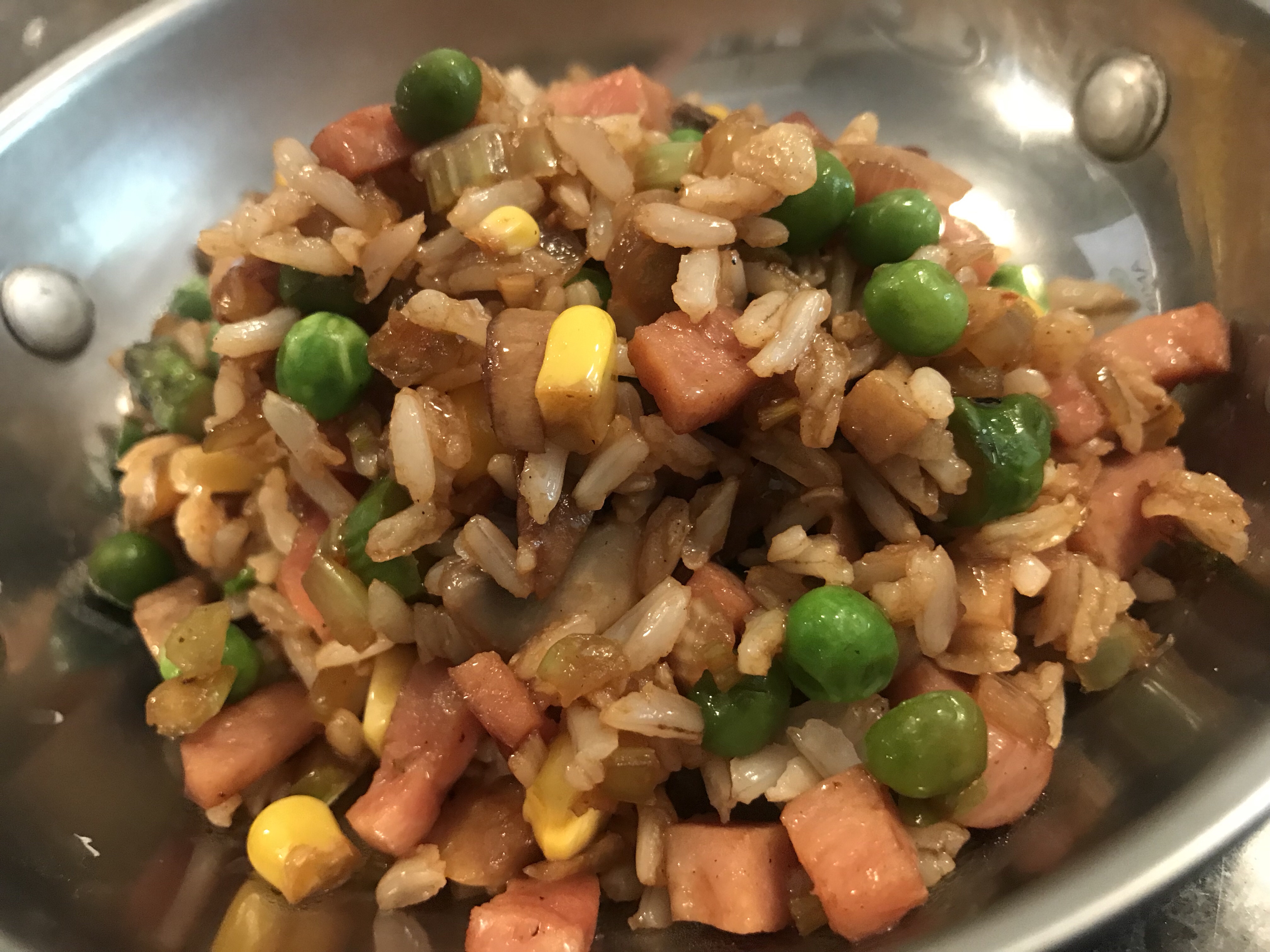 Posted in :
#healthymumma
,
C4K Bariatric Kitchen
,
Egg Free
,
Gluten Free
,
Main Meal
,
Side Dish: Other
,
Side Dish: Veggies
on
by :
C4Kkitchen
Tags:
#c4kgoesbariatric
Brown Rice Salad
Makes: 4 portions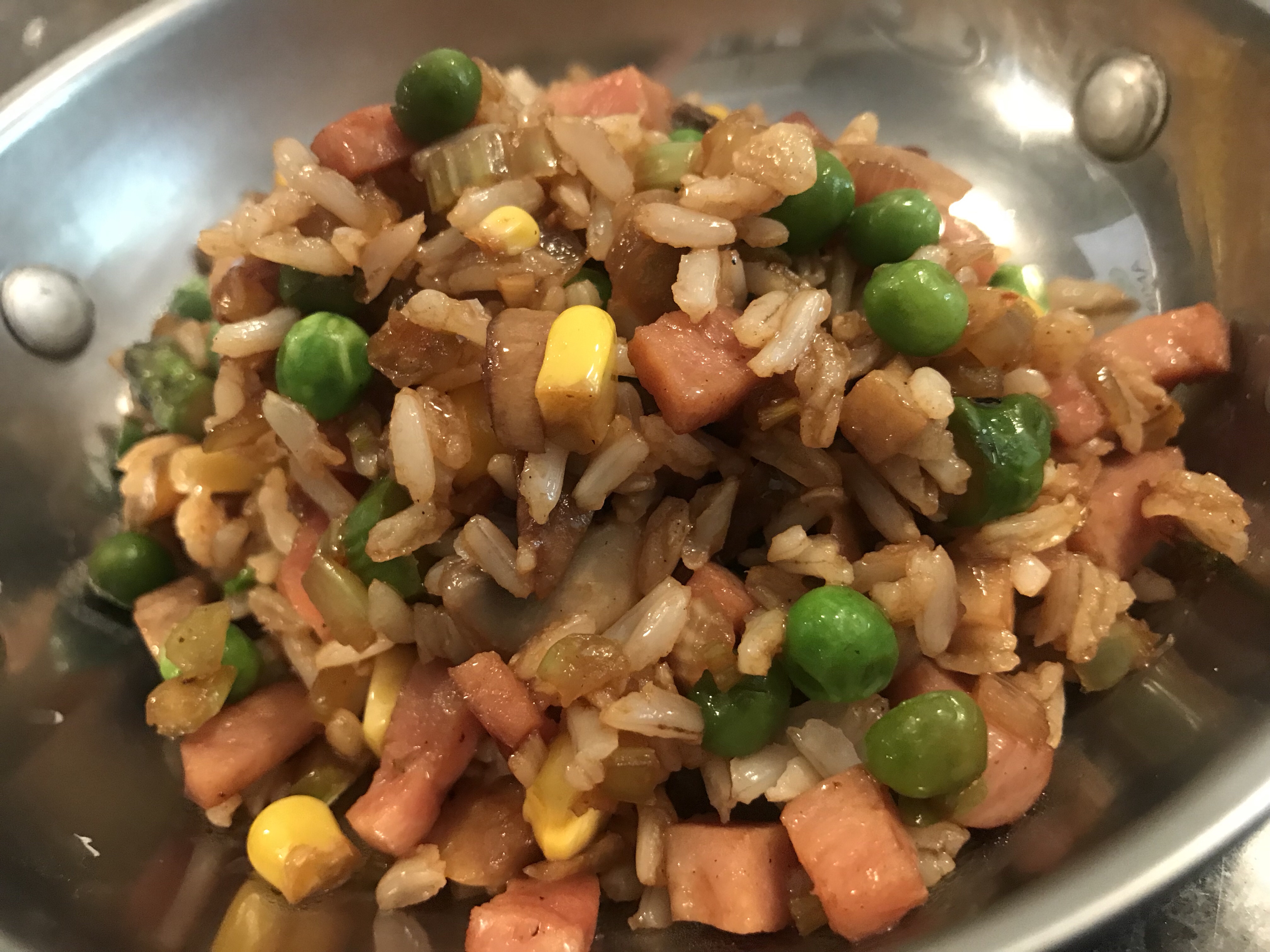 Ingredients:
2 teaspoon extra virgin olive oil
1/2 onion, finely diced
1/2 celery stalk, finely diced
1 garlic clove, finely diced
2 asparagus stalks, sliced
1 mushroom, finely chopped
2 tablespoons frozen baby peas
2 tablespoons frozen corn kernels
1 bacon chop, finely diced
125g cooked brown rice**
2 teaspoons soy sauce
Method:
Heat the oil in a heavy based non stick frying pan and add in the onion, celery and garlic sautéing for 2-3 minutes or until the onion starts to become translucent
Add in the bacon chop, asparagus, mushroom, peas and corn and continue to sauté for a further 2-3 minutes until the vegetables are slightly under cooked
Add in the cooked brown rice and soy sauce tossing through the mixture until well combined
Serve warm or cold.
**an alternative to cooking your own brown rice in a small portion is to purchase the pre-cooked brown rice microwave cups, one microwave cup/portion is needed for this recipe
Nutritional Value per portion:
Calories: 113
Total fat: 5.2g
Total carbohydrates: 10.9g
Sugars: 0.7g
Protein: 4.7g
Recipe Notes:
Store covered in the fridge for a maximum of 2 days
This recipe is freezer friendly to be consumed within 6 months
Bacon chop can be substituted with two trimmed bacon rashers
Disclaimer: C4K Kitchen does not hold any responsibility for the consumer using this recipe including the storage guidelines and time frames recommended in the recipe notes. The consumer holds all responsibilities to ensure that food hygiene and safety standards are adhered to.