18 July, 2018
Keto Chocolate Fudge Cake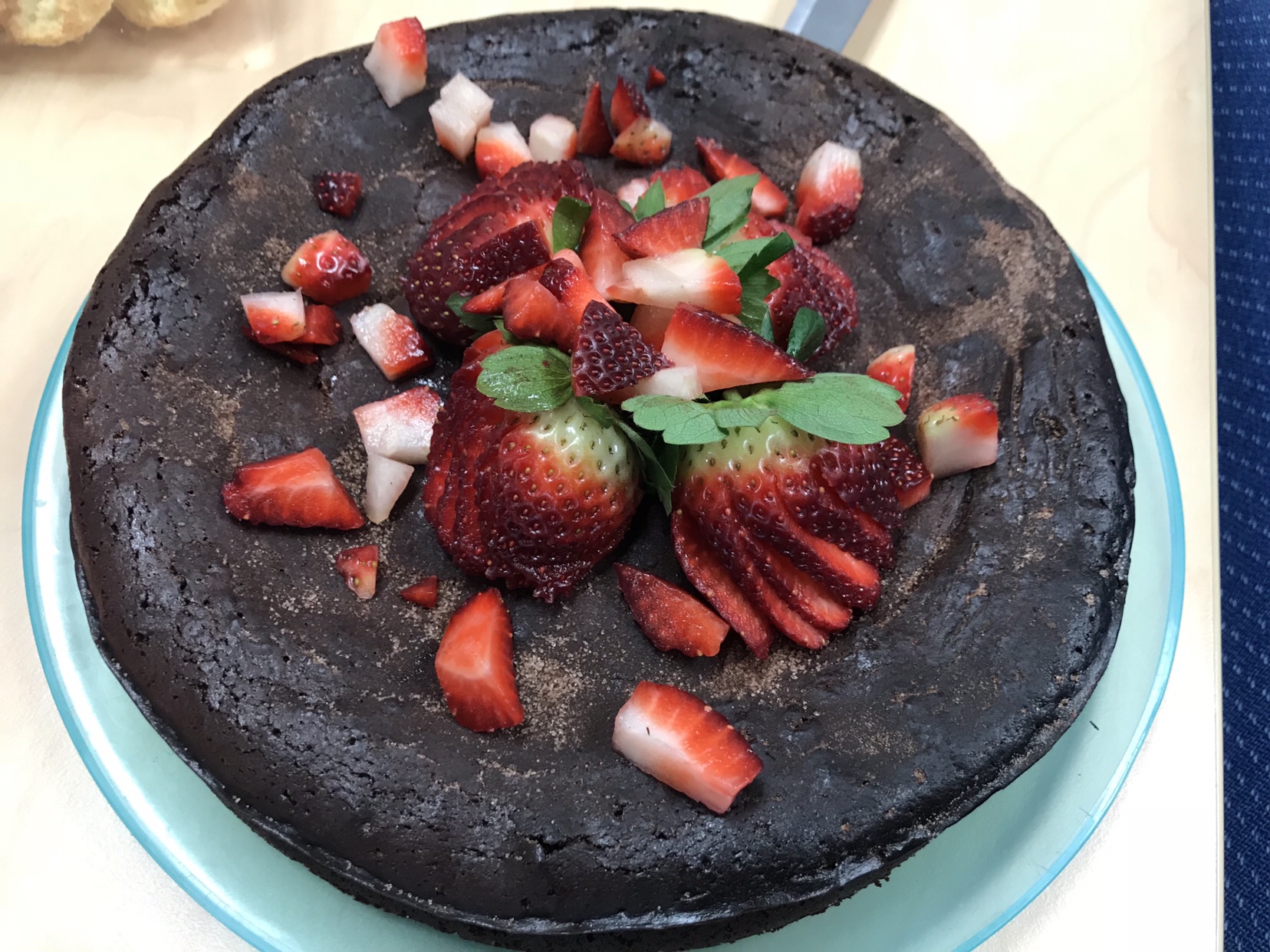 Posted in :
#healthymumma
,
Baking
,
C4K Bariatric Kitchen
,
Cakes & Cupcakes
,
Desserts
,
Diabetic Friendly
,
Gluten Free
,
Party Food
,
Refined Sugar Free
,
Snack: Sweet
on
by :
C4Kkitchen
Tags:
#c4kgoesbariatric
,
#whenhollymetpercy
Keto Chocolate Fudge Cake
Makes: 24 bariatric portions
Ingredients:
-300g 90% dark chocolate
– 1/2 cup heavy cream
– 175g unsalted butter
– 1 teaspoon instant coffee
– 6 eggs
– 1/4 cup stevia (or low calorie sweetener of your choice)
– 1 teaspoon vanilla extract
– 1/4 cup coconut flour
Method:
– Preheat the oven to 160 degrees Celsius and prepare a springform 20cm round cake tin by greasing and lining the base with baking paper.
– Place the dark chocolate, cream and butter in a sauce and over a very low heat continually stir until the chocolate has nearly completely melted.
– Remove from the heat and continue to stir until the chocolate has completely melted, set aside to cool slightly.
– In a small mixing bowl add in the remaining ingredients and whisk with a fork until well combined.
– Use a spatula to combine the two mixture together until just combined.
– Pour into the prepared cake tin and bake for 30 minutes or until the cake is set and cooked through, for a more fudgey cake reduce the cooking time by 5 minutes.
– Allow to cool in the cake for 10-15 minutes before transferring to a wire rack to cool completely.
Nutritional Value per bariatric portion:
– Calories: 160
– Total fat: 14.6g
– Total carbohydrates: 3g
– Sugar: 1.5g
– Protein: 3.2g
Recipe Notes:
– Store in an air tight container to be used within 5 days
– This recipe is freezer friendly, to be consumed within 6 months.
– Delicious served cold as a cake or slightly warmed with a dollop of cream or some fresh berries.