24 March, 2019
Sugar free Lemon Cake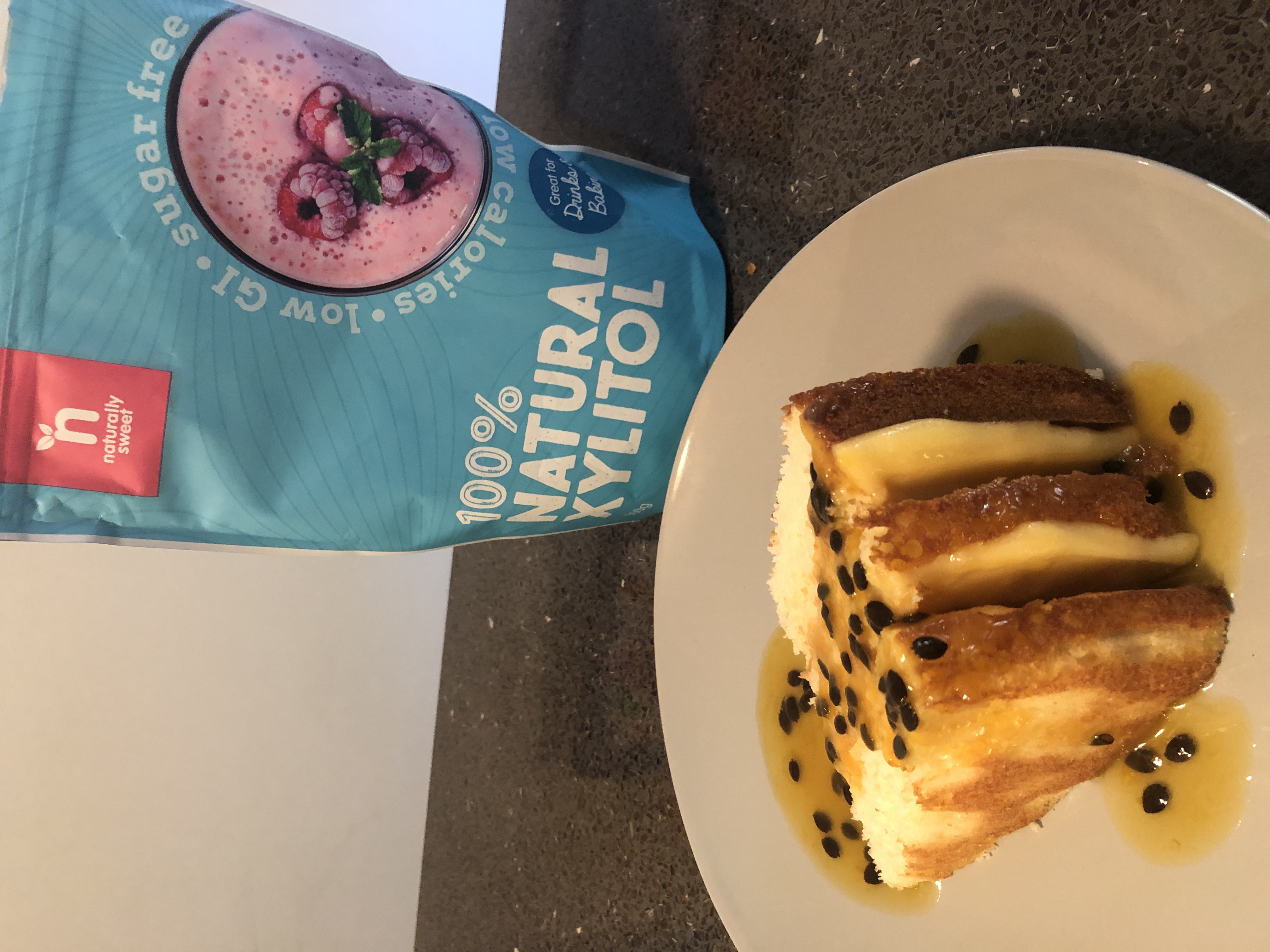 Posted in :
#healthymumma
,
Baking
,
C4K Bariatric Kitchen
,
Cakes & Cupcakes
,
Desserts
,
Diabetic Friendly
,
Lunchbox: Sweet
,
Party Food
,
Refined Sugar Free
,
Snack: Sweet
,
Special Holidays
,
Uncategorized
on
by :
C4Kkitchen
Tags:
#c4kgoesbariatric
,
#whenhollymetpercy
Sugar Free Lemon Cake
Cake ingredients:
6 egg whites
150g butter
1 cup xylitol
2 cup plain flour
4 teaspoons baking powder
1 teaspoon salt
1 cup milk
1/4 cup lemon juice
Curd ingredients:
6 egg yolks
1/2 cup xylitol
1/2 cup lemon juice
80g butter
Method:
Preheat the oven to 180 degrees Celsius and prepare 3 x 20cm round cake tins by greasing very well and lining the base with baking paper
Place the egg whites in a mixing bowl and beat with electric beaters until there is stiff white peaks, set aside
In a large mixing bowl place the butter and xylitol creaming with the eclectic beaters for approximately 3 minutes until white and fluffy
Add in the flour, baking powder, salt, milk and lemon juice beating until smooth
Using a spatula fold in 1/2 of the egg whites until just combined, repeat with the remaining egg whites
Spoon the mixture evenly across the three prepared cake tins and bake for 20 mins or until golden and a cake skewer comes out clean
Turn the cakes onto a wire rack to cool completely before finishing the cake
To prepare the curd place the egg yolks, xylitol and lemon juice in a blender and process for 60 seconds until thick, smooth and slightly foamy
Add the mixture into a heavy based non stick sauce pan with the butter
Continually whisk the mixture over a steady low heat for 5-10 minutes until the curd is thick enough to coat the back of a spoon
Transfer the curd into a heat proof container with a lid and place in the fridge to completely cool before using
To construct the cake place a thick layer of curd between cakes so you have 2 layers of curd and 3 layers of cake, place in the fridge to set for minimum of an hour before serving
Serving suggestions are whipped cream or passionfruit pulp (as seen in the picture).
Nutritional value per piece:
Calories: 179
Total fat: 11.5g
Total carbohydrates: 15g
Sugar: 1g
Protein: 4.3g
Notes: NV does not include the passionfruit pulp in the picture.
Recipes Notes:
Xylitol can be replaced with your low calorie sweetener of choice.
Xylitol used in the recipe was from https://www.naturallysweet.com.au/ use the coupon code WHMP15 for a 15% discount
Keep the cake store in an air tight container in the fridge for up to 5 days
The cooked cakes unconstructed are freezer friendly but for best results serve fresh.
Disclaimer: C4K Kitchen does not hold any responsibility for the consumer using this recipe including the storage guidelines and time frames recommended in the recipe notes. The consumer holds all responsibilities to ensure that food hygiene and safety standards are adhered to.