20 July, 2019
Low Carb Cookies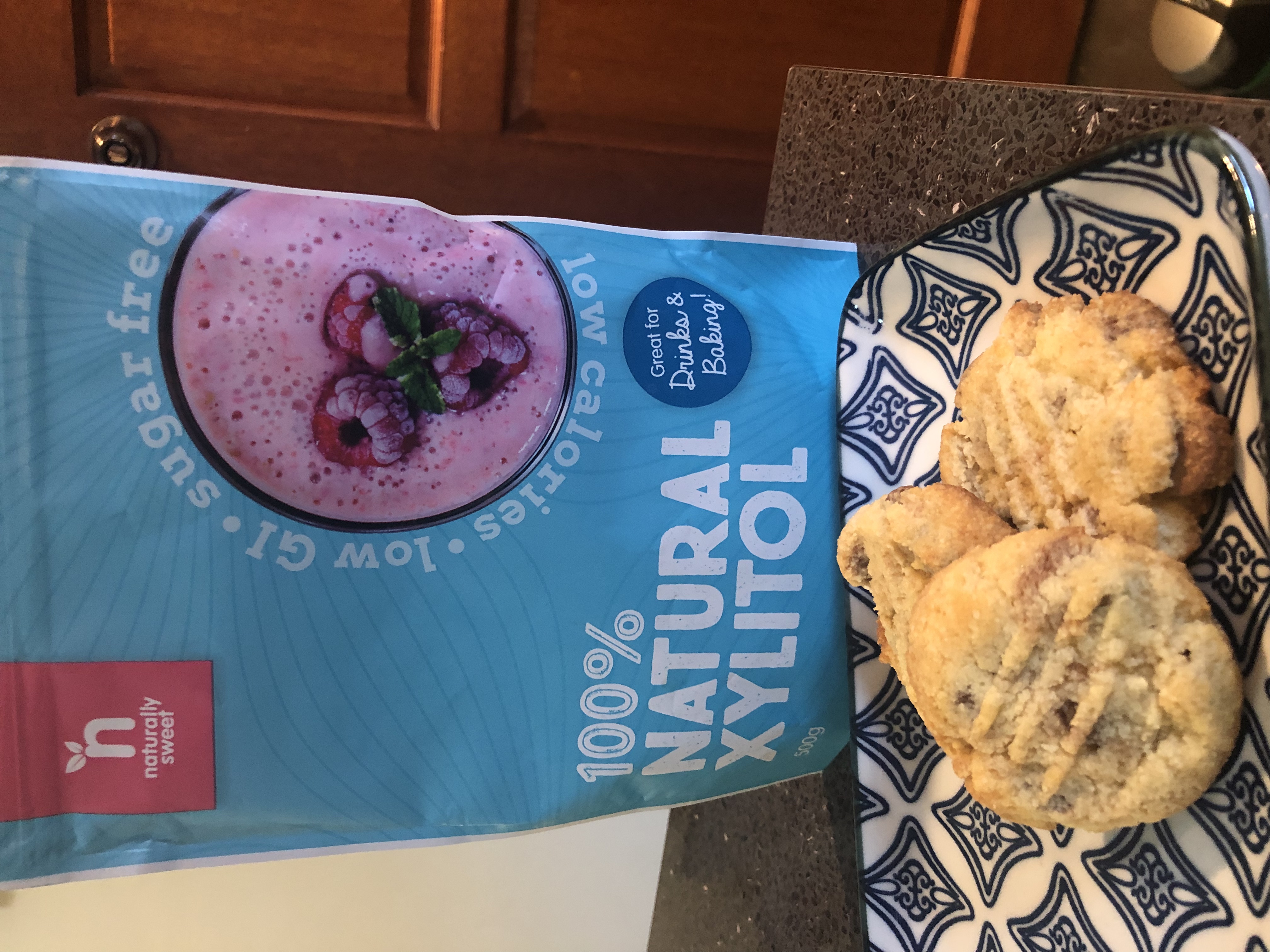 Posted in :
#healthymumma
,
Baking
,
Biscuits & Cookies
,
C4K Bariatric Kitchen
,
Diabetic Friendly
,
Egg Free
,
Gluten Free
,
Keto
,
Refined Sugar Free
,
Snack: Sweet
on
by :
C4Kkitchen
Tags:
#c4kgoesbariatric
,
#whenhollymetpercy
Low Carb Cookies
Makes: 12 cookies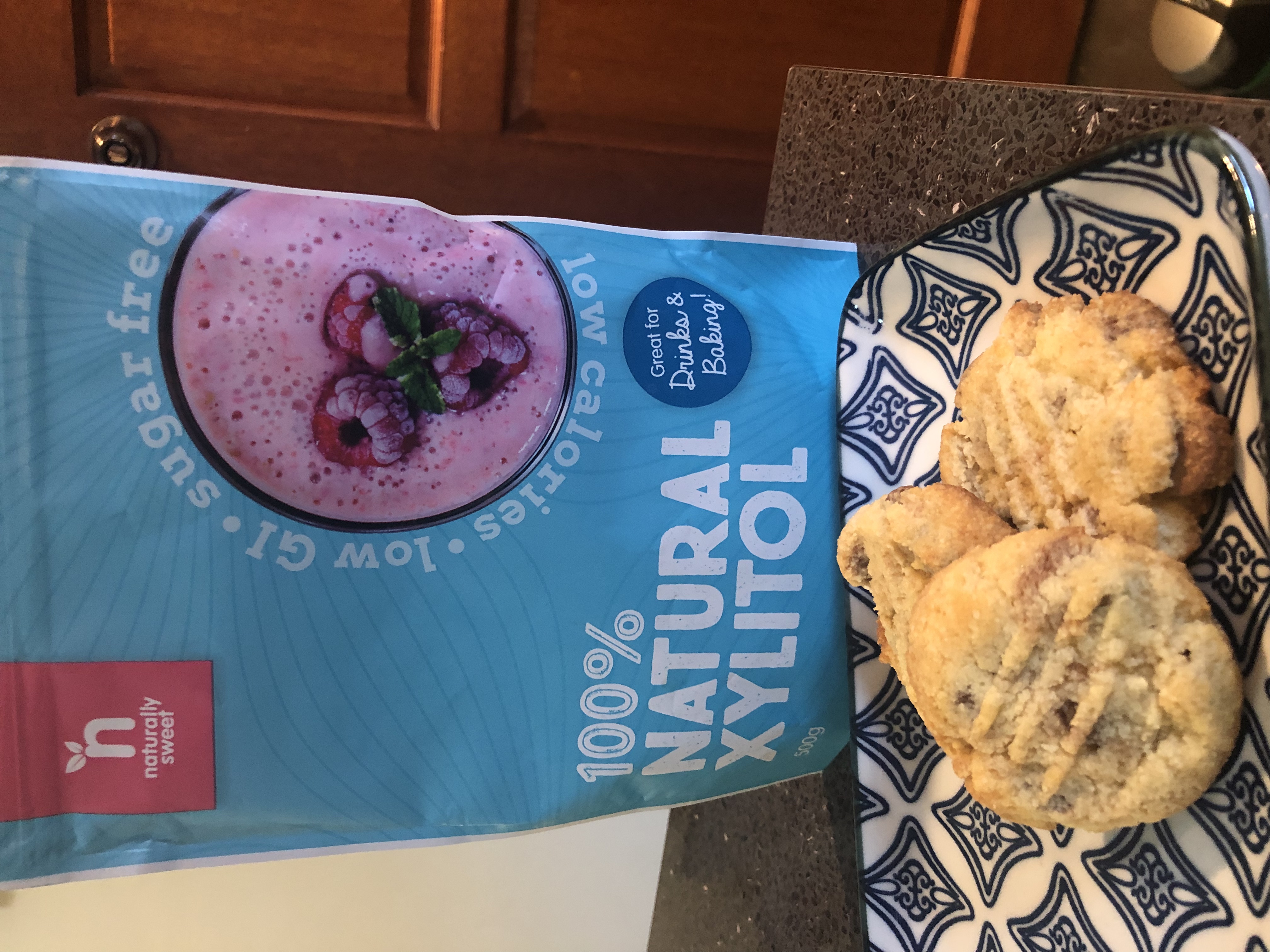 Ingredients:
1 cup almond flour
4 tablespoon chocolate chips
2 tablespoons xylitol
2 tablespoons melted butter
1 tablespoons milk
1/2 teaspoon vanilla essence
1/2 teaspoon baking powder
Pinch salt
Method:
Preheat the oven to 180 degrees Celsius and line a tray with baking paper
Place all ingredients into a mixing bowl and stir until well combined
Roll into 12 even sized balls and place evenly spread on the prepared baking tray
Spray the tip of a fork with cooking spray and squash the cookie dough balls down to form a cookie shape
Bake for 10-12 minutes until golden
Remove from the oven and allow to cool on the baking tray for 15 minutes before transferring to a wire rack to cool completely.
Nutritional value per cookie:
Calories: 102
Total Fats: 7.6g
Total carbohydrates: 5.1g
Sugar: 0.4g
Protein: 2.3g
Recipe Notes:
Store in an air tight container for up to 7 days
This recipe is not freezer friendly
Xylitol used in this recipe sourced online from https://www.naturallysweet.com.au/ using the discount code WHMP15
Disclaimer: C4K Kitchen does not hold any responsibility for the consumer using this recipe including the storage guidelines and time frames recommended in the recipe notes. The consumer holds all responsibilities to ensure that food hygiene and safety standards are adhered to.