6 January, 2020
Cauliflower & Broccoli Ricotta Fritters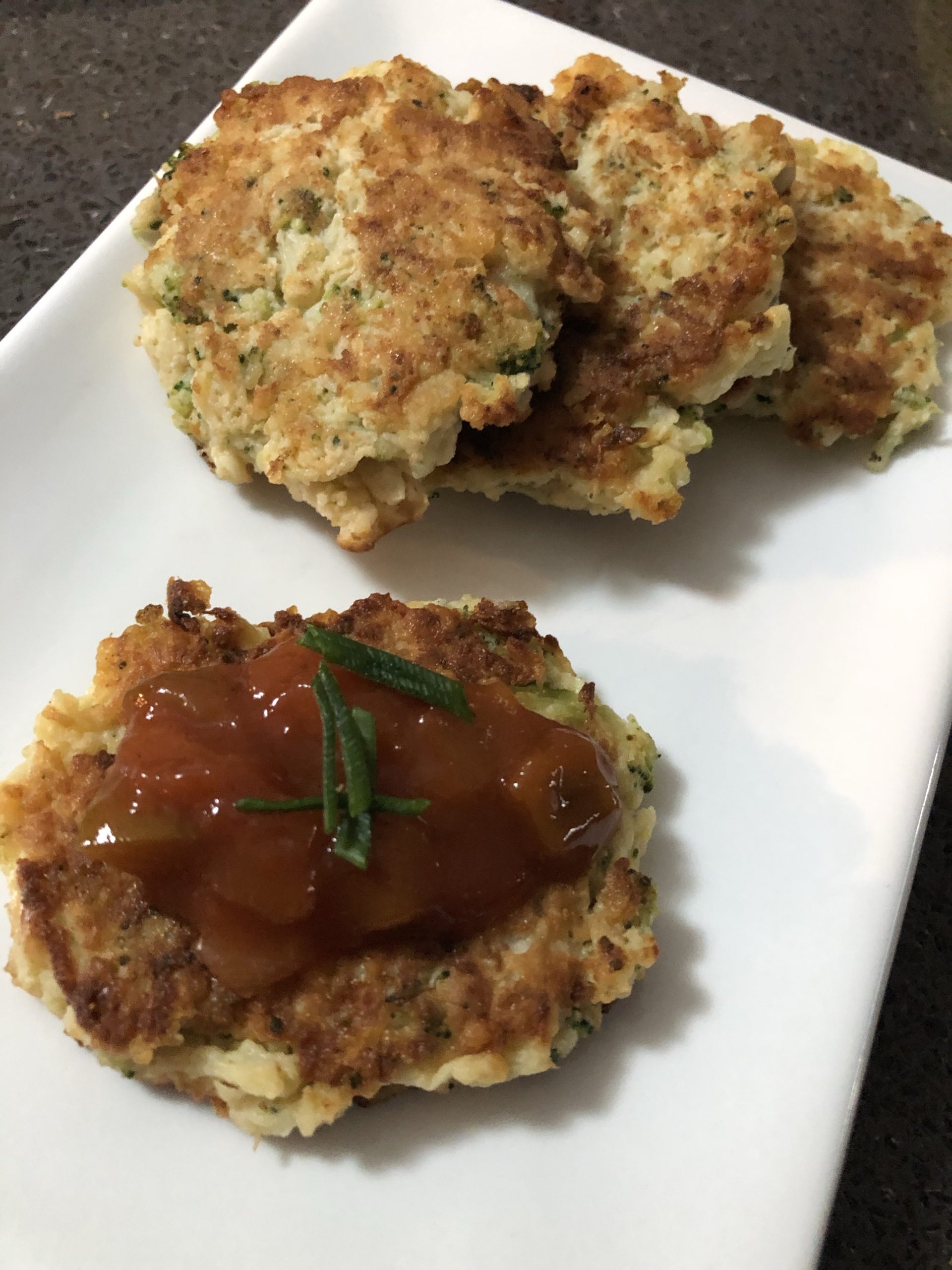 Comments : 2 Posted in :
#C4Kfavourites
,
#healthymumma
,
C4K Bariatric Kitchen
,
Lunchbox: Savoury
,
Party Food
,
Side Dish: Other
,
Side Dish: Veggies
,
Snack: Savoury
,
Vegetarian
on
by :
C4Kkitchen
Tags:
#c4kgoesbariatric
,
#whenhollymetpercy
Cauliflower & Broccoli Ricotta Fritters
Makes: 10 fritters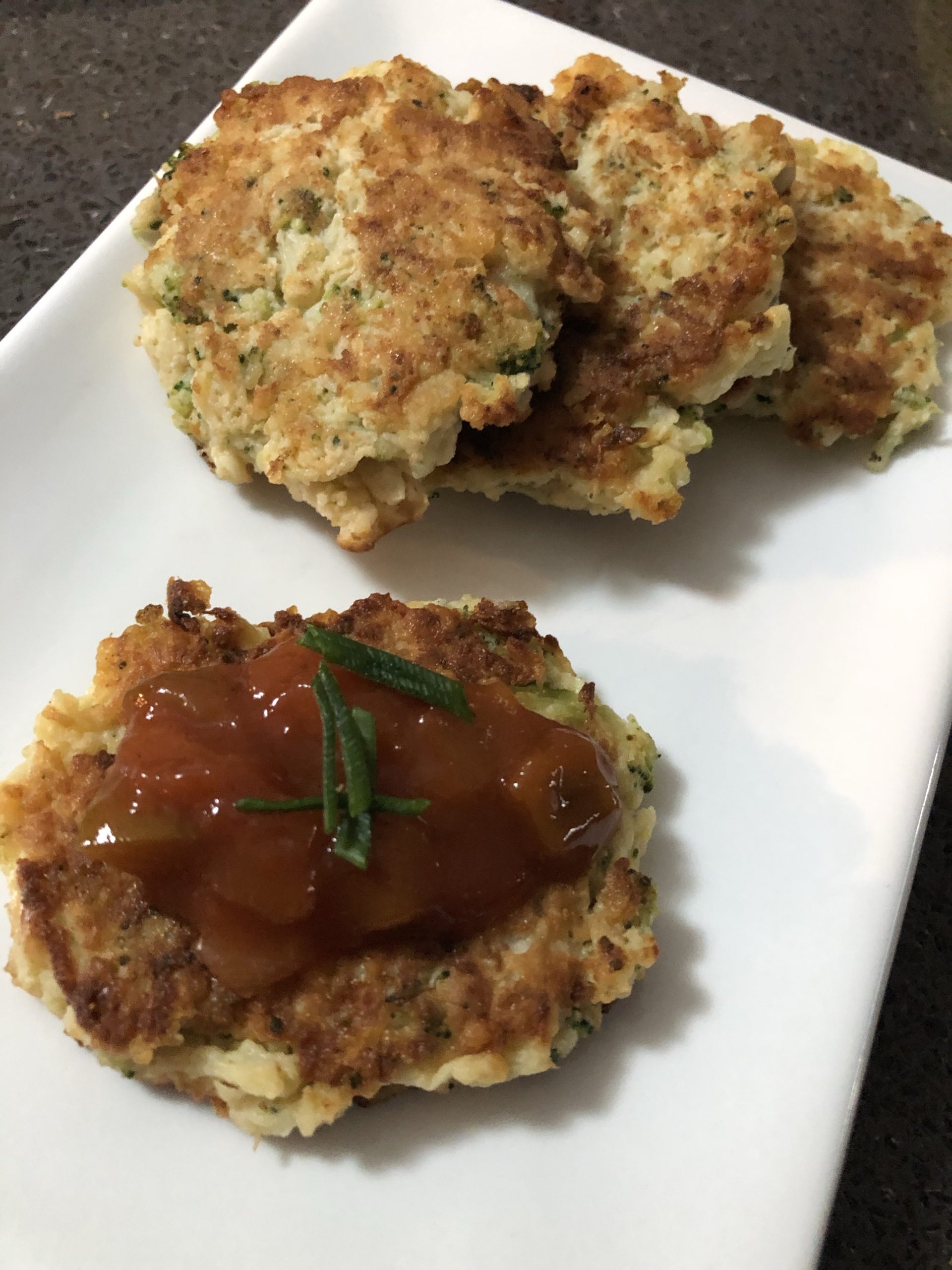 Ingredients:
100g cauliflower
100g broccoli
1 egg
2 tablespoons smooth ricotta
2 tablespoons wholemeal SR flour
1 tablespoon grated Parmesan cheese
1 garlic clove
1/2 teaspoon celery salt
Method:
Chop the cauliflower and broccoli into evenly sized pieces (stems included) and simmer in a pot of boiling water for 5-7 minutes until they are cooked with with a slight firmness
Drain the cauliflower and broccoli and use a fork to roughly mash, set aside to cool for approximately 5 minutes
Add in all the remaining ingredients and mix until well combined
Shape into 10 even sized balls
Prepare a non stick frying pan and spraying with cooking spray
Place the balls evenly into the frying pan and flatten into a fritter shape, approximately 3/4cm thick
Cook for 3-4 minutes until golden brown, gently flip and continue cooking until golden brown on the reverse side.
Serve either warm or cold.
Nutritional value per fritter:
Calories: 24
Total fats: 0.9g
Total carbs: 2.5g
Total sugars: 0.4g
Protein: 1.7g
Recipe Notes:
Store in an air tight container for a maximum of 3 days
This recipe is freezer friendly, to be consumed within 6 months
Disclaimer: C4K Kitchen does not hold any responsibility for the consumer using this recipe including the storage guidelines and time frames recommended in the recipe notes. The consumer holds all responsibilities to ensure that food hygiene and safety standards are adhered to.
2s COMMENTS