12 January, 2020
Veggie Pancake with Whipped Ricotta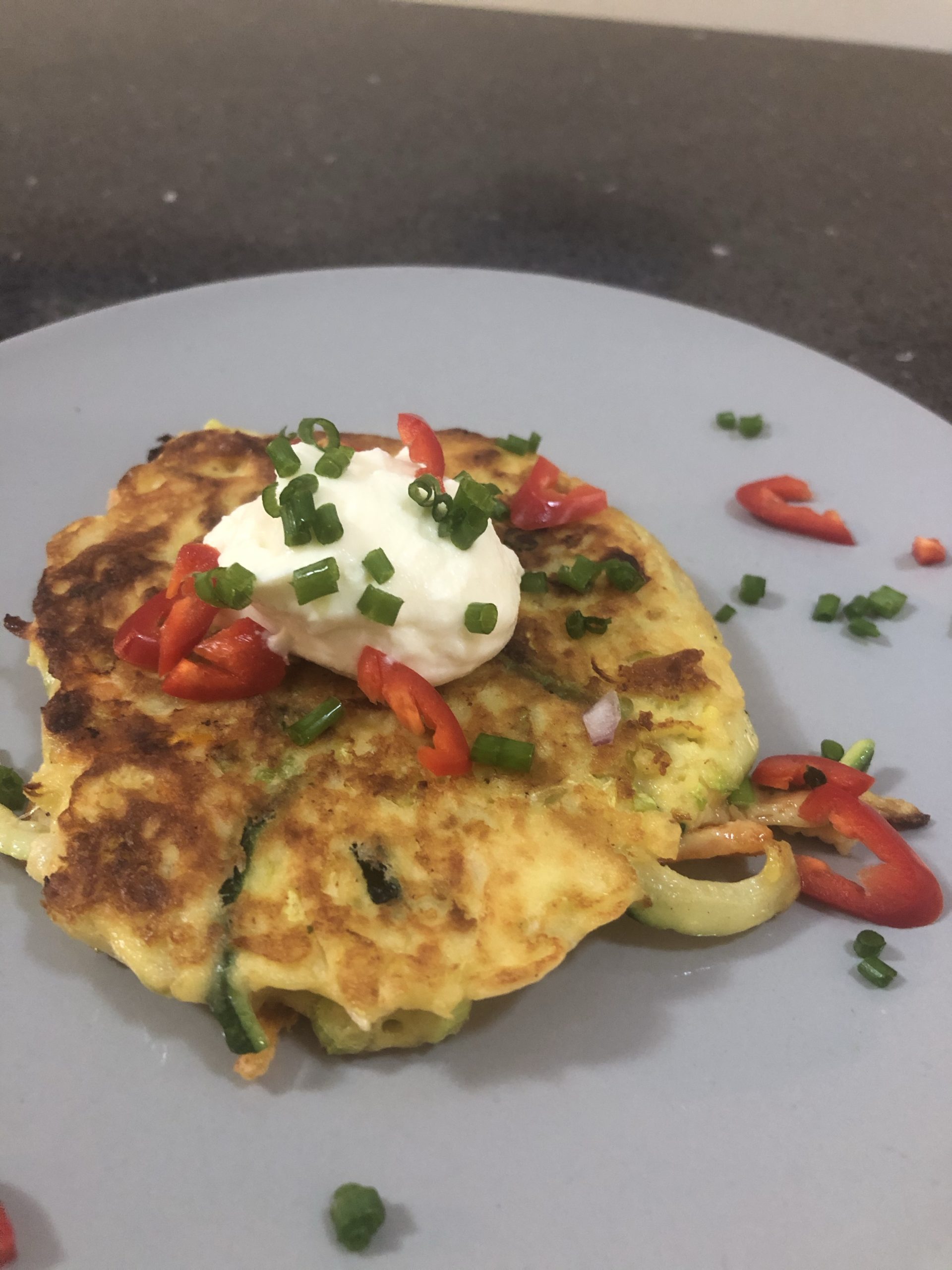 Posted in :
#C4Kfavourites
,
#healthymumma
,
C4K Bariatric Kitchen
,
Lunchbox: Savoury
,
Main Meal
,
Party Food
,
Side Dish: Other
,
Side Dish: Veggies
,
Snack: Savoury
,
Vegetarian
on
by :
C4Kkitchen
Tags:
#c4kgoesbariatric
,
#whenhollymetpercy
Veggie Pancake with Whipped Ricotta
Serves: 8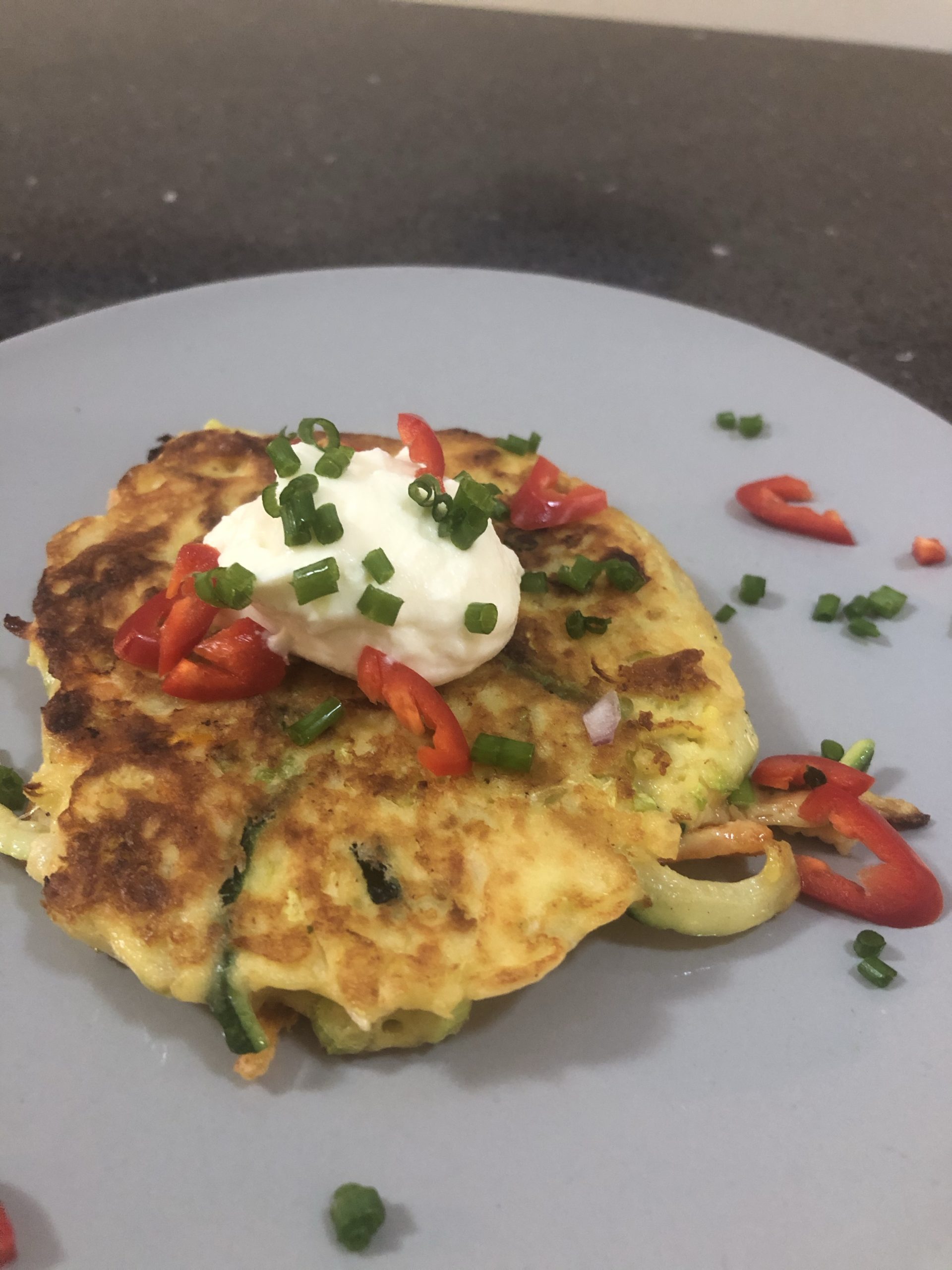 Ingredients:
1 large carrot
1 zucchini
1/4 Chinese cabbage
4 spring onions
1/3 cup plain flour
1 teaspoon crushed garlic
1/3 cup smooth ricotta
4 eggs
Salt & pepper to taste
Whipped ricotta ingredients:
1/3 cup smooth ricotta
1 teaspoon garlic extra virgin olive oil
1 teaspoon lemon juice
Method:
Spiralise or finely julienne the zucchini and carrot and place in a mixing bowl
Add the finely shredded cabbage (excluding the thicker core) and the shredded spring onion
Add the flour and mix well ensuring all the vegetables are evenly coated
Add in the remaining ingredients and mix well until evenly coated and well mixed
Spray a non stick frying pan with cooking spray and place even sized dollops of the mixture gently evening in thickness
Cook for 3-5 minutes over a medium-low heat until golden brown
Flip the pancake and flatten slightly with your flip and cook for another 3-5 minutes until full cooked
Place on paper towel to drain any excess moisture while cooking the rest of the mixture.
To make the whipped ricotta place the ricotta, garlic EVOO and lemon juice in a blender and combine until well mixed and creamy
Serve the pancake either cold or warm topped with a spoonful of whipped ricotta
Nutritional Value per portion:
Calories: 90
Total fat: 4.5g
Total carbs: 6.7g
Sugar: 0.5g
Protein: 5.3g
Recipe Notes:
Store in an air tight container for a maximum of 3 days
This recipe is freezer friendly to be consumed within 6 months
Disclaimer: C4K Kitchen does not hold any responsibility for the consumer using this recipe including the storage guidelines and time frames recommended in the recipe notes. The consumer holds all responsibilities to ensure that food hygiene and safety standards are adhered to.