8 March, 2020
Apricot Bran Muffins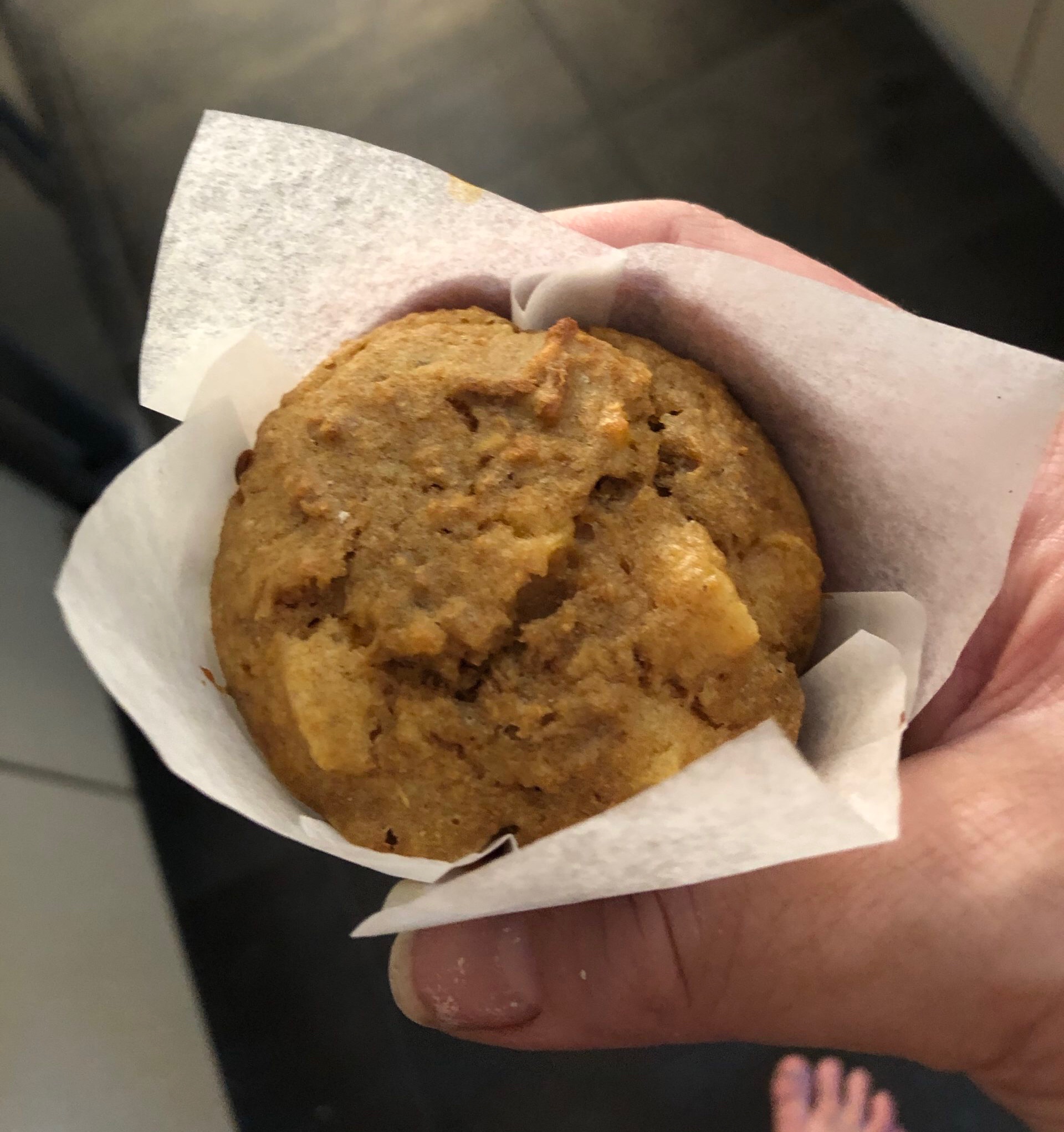 Posted in :
#C4Kfavourites
,
#healthymumma
,
Baking
,
Breakfast
,
C4K Bariatric Kitchen
,
Cakes & Cupcakes
,
Diabetic Friendly
,
Lunchbox: Savoury
,
Muffins
,
Refined Sugar Free
,
Snack: Savoury
on
by :
C4Kkitchen
Tags:
#c4kgoesbariatric
,
#whenhollymetpercy
Apricot Bran Muffins
Makes: 12 muffins
Ingredients:
200g dried apricots, chopped
120g all bran cereal (approx. 2 cups)
1 & 1/2 cups boiling water
1 cup milk
2 large eggs
1 cup SR flour
1 heaped teaspoon baking powder
1/2 cup low calorie sweetener of your choice
Method:
Preheat the oven to 180 degrees Celsius and prepare 12 cup muffin tray by lining with paper and slightly spraying with cooking spray
Place the dried apricots and all bran in a large mixing bowl and cover with the boiling water. Mix well and allow to sit for 10 minutes
In a small mixing bowl place the remaining ingredients and whisk together until well combined
Fold the two mixtures together with a spatula until just combined
Spoon the mixture evenly into the prepared muffin cases
Bake for 30 minutes or until golden and a cake skewer comes out clean
Allow to cool for 5 minutes before removing from the tray and transferring to a wire rack to cool completely.
Nutritional Value per muffin:
Calories: 99
Total fat: 1.9g
Total carbohydrates: 19.2g
Protein: 3.7g
Recipe Notes:
Store in an airtight container below 24 degrees (or in the fridge) for a maximum of 5 days
This recipe is freezer friendly
Low calorie sweetener used in this recipe is Naturally Sweet's "100% Natural Stevia Blend" purchased online from https://www.naturallysweet.com.au/ using the promo code WHMP15 for a 15% discount
Disclaimer: C4K Kitchen does not hold any responsibility for the consumer using this recipe including the storage guidelines and time frames recommended in the recipe notes. The consumer holds all responsibilities to ensure that food hygiene and safety standards are adhered to.