29 April, 2017
SC Chicken Vegetable Noodle Soup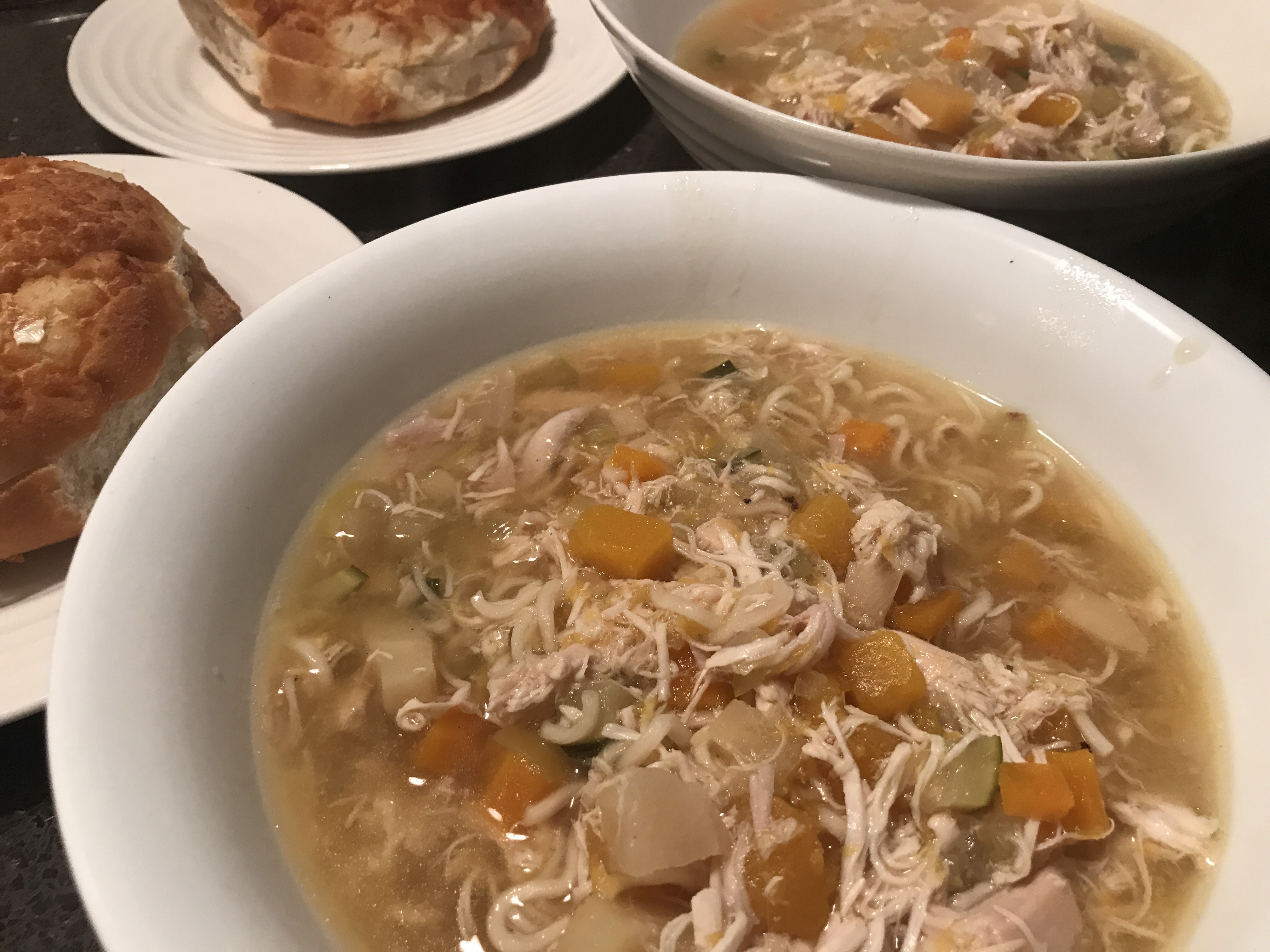 Posted in :
#healthymumma
,
Chicken
,
Dairy Free
,
Egg Free
,
Gluten Free
,
Main Meal
,
Slow Cooker
,
Soup
on
by :
C4Kkitchen
SC Chicken Vegetable Noodle Soup
Serves: 8-10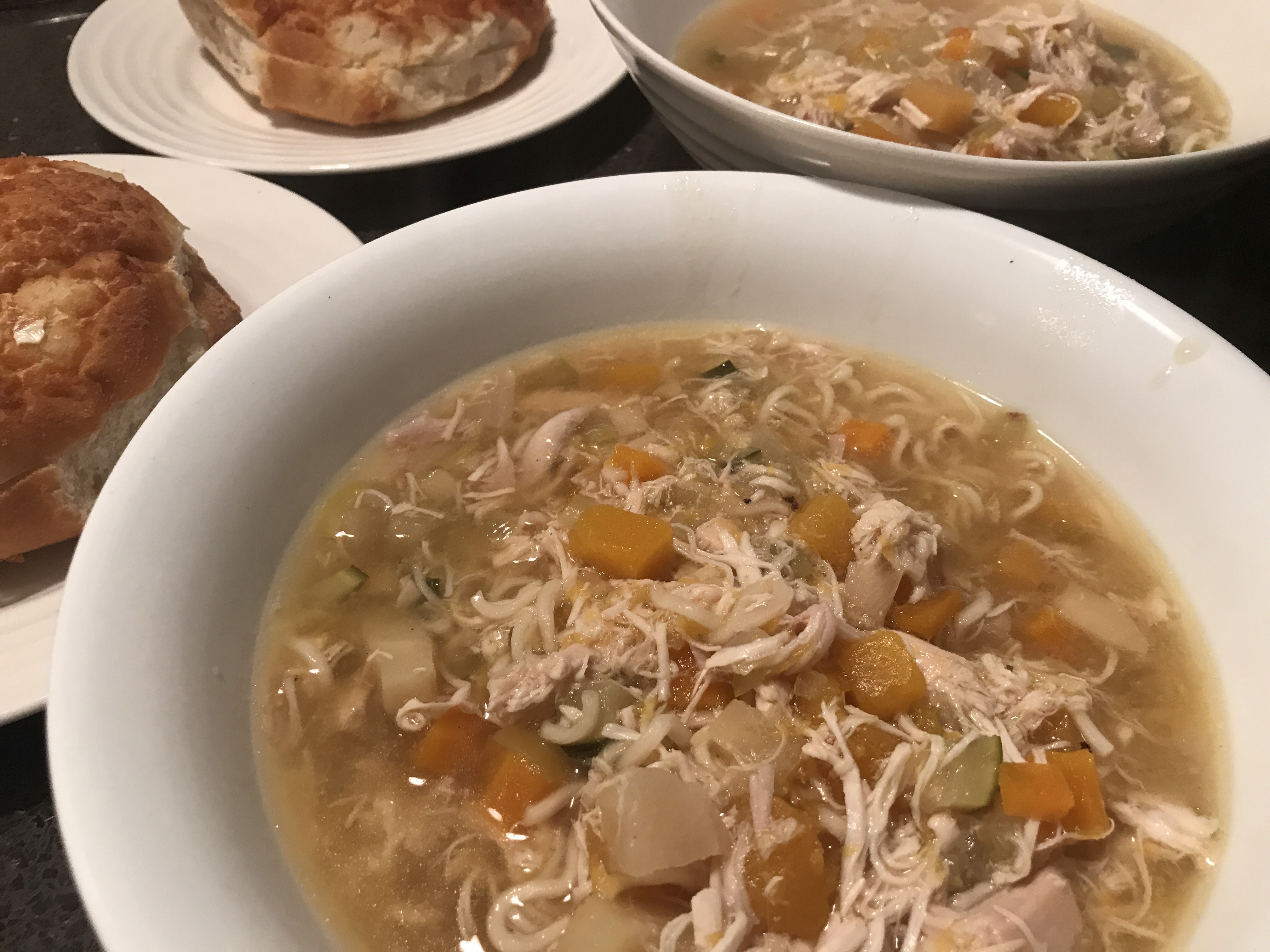 Ingredients:
3 Chicken Maryland pieces
2L chicken stock
1 portion of C4K Kitchen's French Onion Soup Mix
1 onion
1 leek
1 celery stalk
2 carrots
2 zucchinis
1 parsnip
1 turnip
1 swede
250g butternut pumpkin
6 garlic cloves
2 bay leaves
2 sprigs fresh oregano
1 packet 2 minute noodles
Method:
Place the chicken in the slow cooker bowl and coat in the soup mix
Peel and dice all vegetables to the same size of your preference
Add the finely diced garlic, bay leaves and oregano sprigs
Cover the ingredients with the stock then top up until all vegetables are covered by about 2cm with water
Cook on LOW for 5-6 hours or HIGH for 2.5-3 hours
Carefully remove the chicken pieces, bay leaves and oregano
Remove all the chicken from the bones and roughly chop the chicken
Return the chicken to the slow cooker and add in the 2 minute noodles
Replace the lid on the slow cooker for a further 10 minutes or until the noodles have softened.
Recipe Notes:
Store covered in the fridge for a maximum of 2 days
This recipe is freezer friendly to be consumed within 6 months
For a low carb option replace the noodles with finely shredded wombok
Disclaimer: C4K Kitchen does not hold any responsibility for the consumer using this recipe including the storage guidelines and time frames recommended in the recipe notes. The consumer holds all responsibilities to ensure that food hygiene and safety standards are adhered to.