16 February, 2019
Brown Rice Quinoa Salad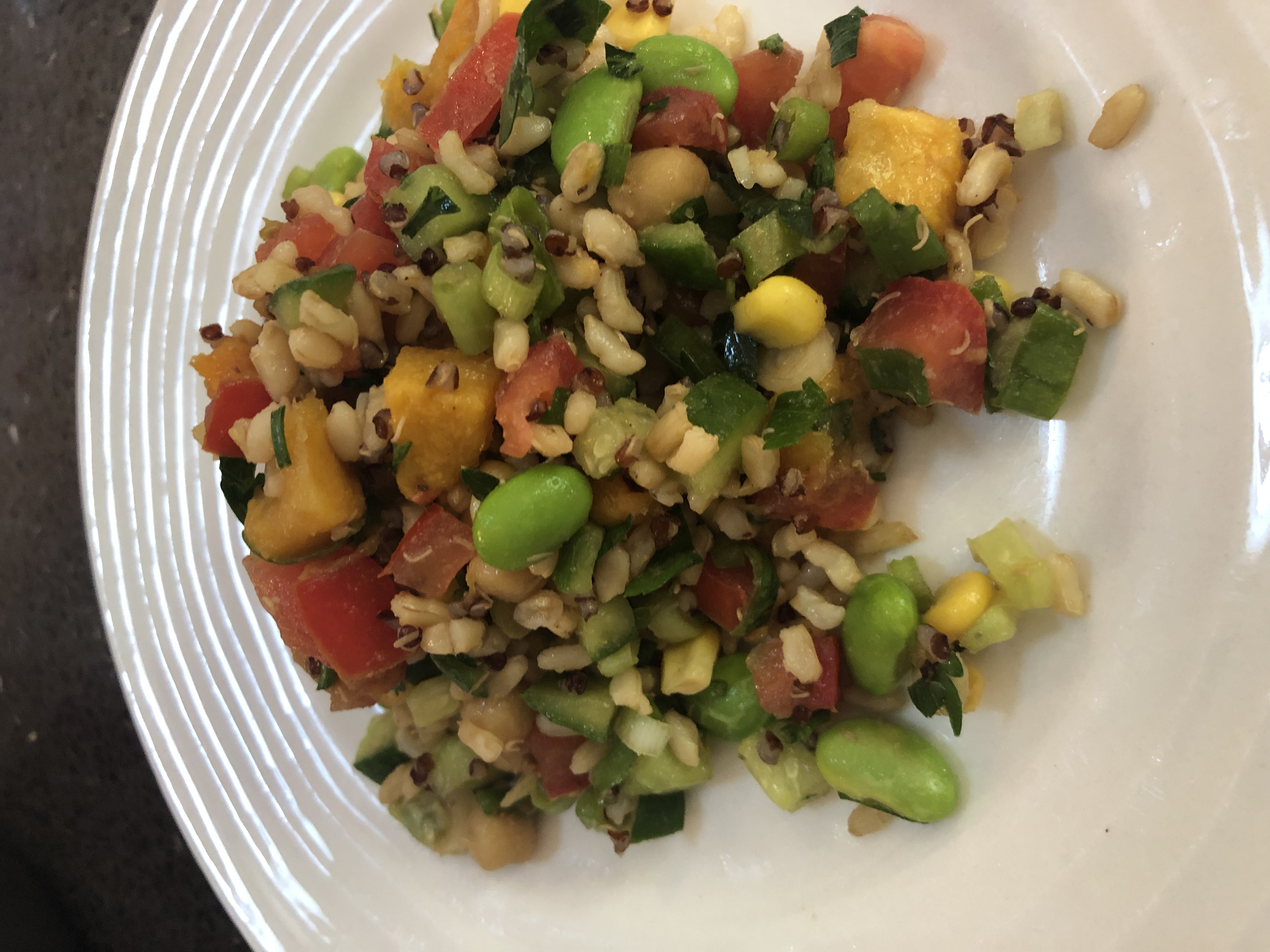 Posted in :
#healthymumma
,
C4K Bariatric Kitchen
,
Dairy Free
,
Egg Free
,
Gluten Free
,
Main Meal
,
Rice & Noodles
,
Side Dish: Salad
,
Side Dish: Veggies
on
by :
C4Kkitchen
Brown Rice Quinoa Salad
Makes: 4-8 side portions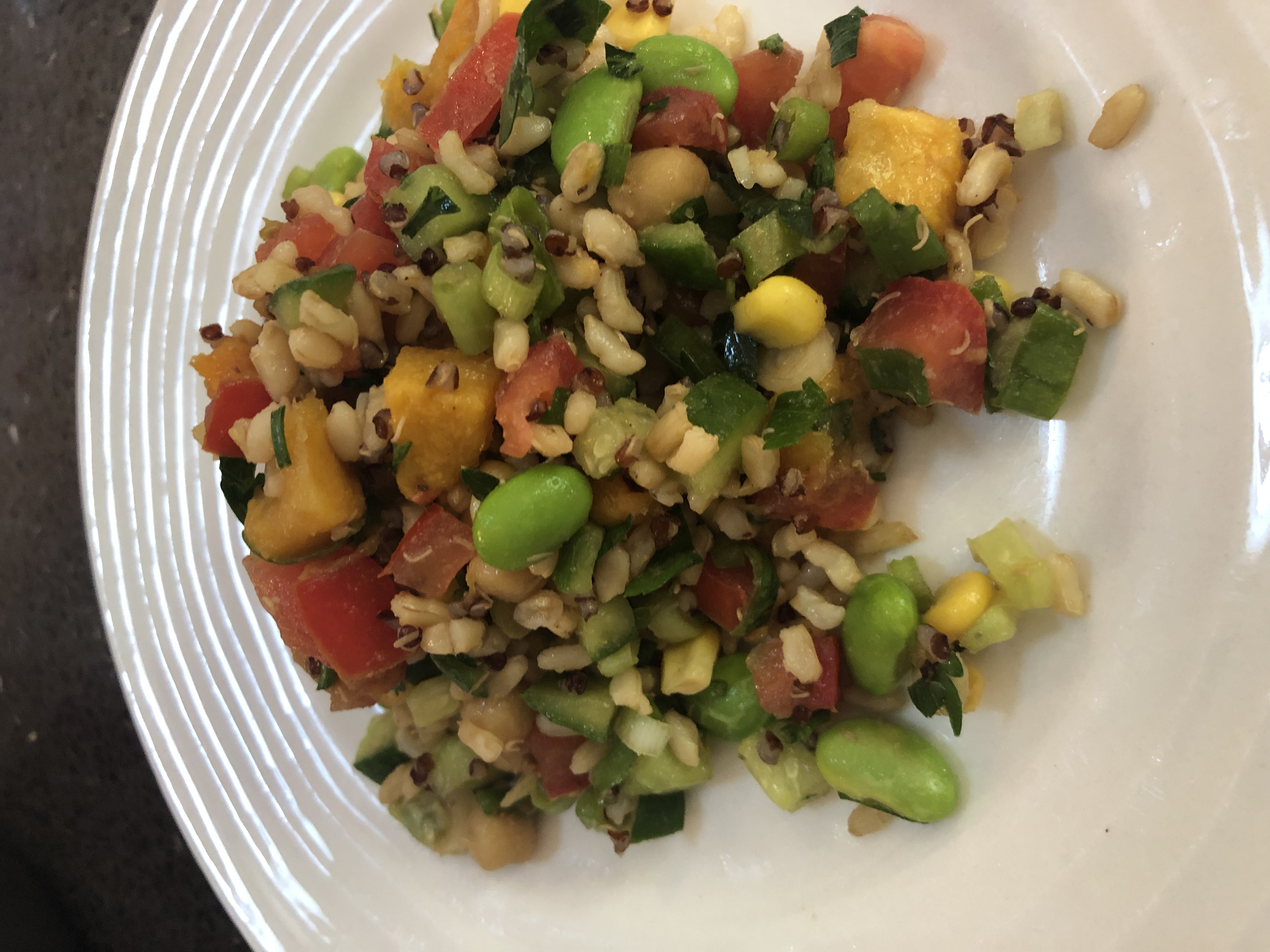 Ingredients:
250g packet microwave brown rice & quinoa
125g can corn kernels, drained
125g can chick peas, rinsed and drained
4 spring onions, finely sliced
1/2 cup diced roast pumpkin
1 large tomato, diced
1/2 continental cucumber, diced
1/4 edamame
1/4 cup fresh flat leaf parsley, shredded
3/4 tablespoon soy
3/4 tablespoon garlic extra virgin olive oil
2 teaspoons lemon juice
Method:
Cook the brown rice & quinoa in the microwave as per the instructions on the packet
Spread out on a plate and allow to cool, minimum 20 minutes
Add in all other ingredients and mix well.
Nutritional Value (for 8 portions):
Calories: 93
Total fat: 2.1g
Total carbs: 14.8g
Sugar: 1.1g
Protein: 2.8g
Recipe Notes:
Store in an air tight container for a maximum of 3 days
This recipe is not suitable for the freezer
Disclaimer: C4K Kitchen does not hold any responsibility for the consumer using this recipe including the storage guidelines and time frames recommended in the recipe notes. The consumer holds all responsibilities to ensure that food hygiene and safety standards are adhered to.