30 August, 2015
Pan Fried Pork Dumplings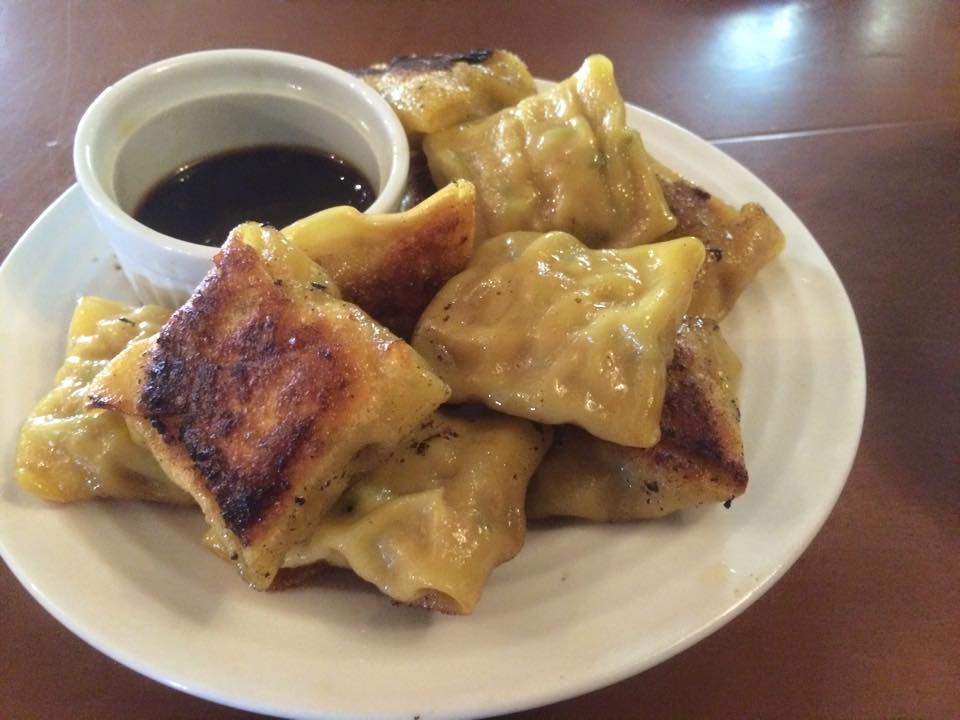 Posted in :
Main Meal
,
Mince Meat
,
Party Food
,
Pork
,
Snack: Savoury
,
Wontons
on
by :
C4Kkitchen
Pan Fried Pork Dumplings
Approximately: 50 dumplings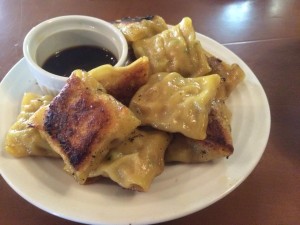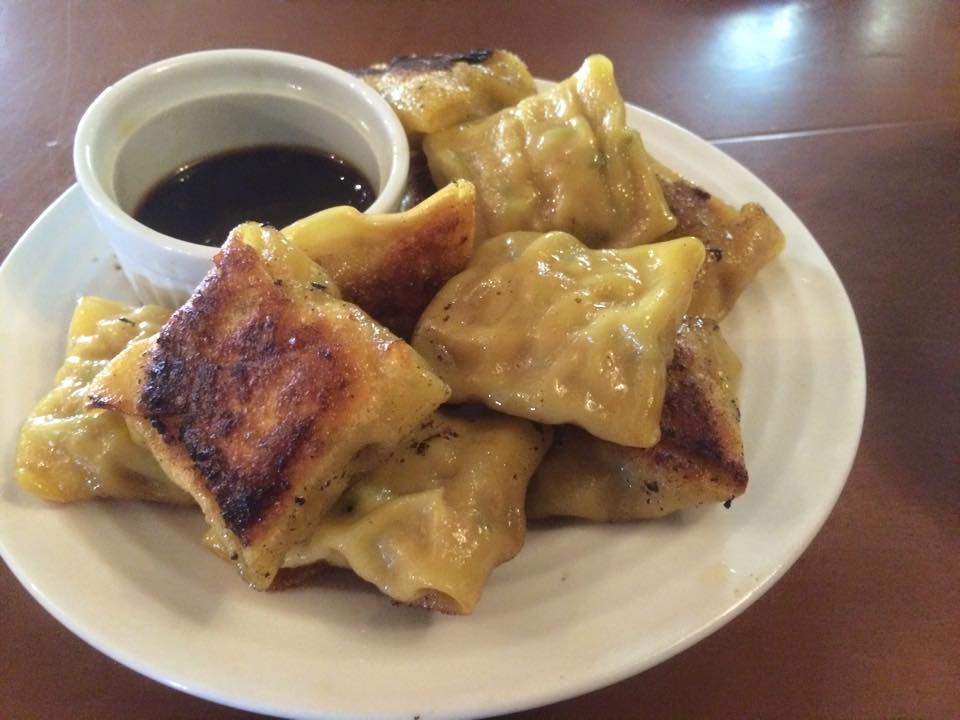 Ingredients:
1/4 head Chinese cabbage or Wombok
1 teaspoon salt
2 teaspoon freshly grated ginger
1/3 cup spring onion, finely chopped
500g pork mince
1 egg
1 1/2 tablespoon soy sauce
1 1/2 tablespoon sesame oil
1 teaspoon rice wine vinegar
2 packets of pre-prepared wonton or dumpling wrappers
Dipping Sauce Ingredients:
2 tablespoons Ketchup Manis
1 tablespoon sweet chilli sauce
1/2 teaspoon rice wine vinegar
Method:
Finely shred the cabbage and place in a mixing bowl, sprinkle the salt evenly over the cabbage and allow to sit for 15 minutes
Rinse the cabbage well, squeezing all excess liquid out, place in a mixing bowl with all other ingredients, except the wonton wrappers and use your hands to combine all ingredients very well
Place small amount of mixture in the middle of a wonton wrapper and wrap, roll or close in your preferred style of dumplings, for the best seal use a pasty brush to put a small amount of water around the sides of the wrapper
Repeat until all the mixture is gone
Heat a frying pan on medium-high heat and when hot spray with some rice bran oil (or a small amount of oil) and then place the dumplings in the frying pan, allow to cook for a couple minutes, then add in approximately 150ml of water to the frying pan and place the lid on the frying allowing the dumplings to steam
While the dumplings are steaming prepare the dipping sauce by placing all ingredients into a small mixing bowl and use a fork to whisk the ingredients together until well combined
Steam for approximately 5-7 minutes and serve immediately
Recipe Notes:
This is recipe is great to have the uncooked prepared dumplings in the freeze.  remove from the freezer 60 minutes before serving and cook as per standard method
For a healthier alternative these dumplings can be steamed for an equally delicious outcome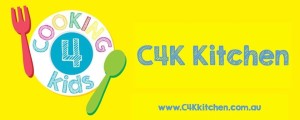 Disclaimer: C4K Kitchen does not hold any responsibility for the consumer using this recipe including the storage guidelines and time frames recommended in the recipe notes.  The consumer holds all responsibilities to ensure that food hygiene and safety standards are adhered to.